Shiley School of Engineering
Welcome to the Donald P. Shiley School of Engineering!
ENGINEERING FOR IMPACT
The Shiley School of Engineering prepares engineers and computer scientists to solve technical problems that affect society. The Shiley School offers undergraduate degrees in civil, electrical, and mechanical engineering, as well as computer science. Graduate degrees are offered in engineering and biomedical engineering. Coursework and projects emphasize teamwork, experimentation, and innovation integrated with theory, analysis, and design to prepare students to become technological leaders in the 21st century.
What can Shiley School undergraduate students get involved in?
Study Abroad
Entrepreneurship Programs
Research Projects
Numerous Student Clubs
Co-op Internship Program
...and the list goes on!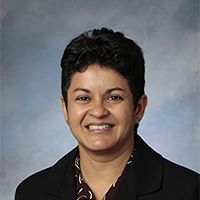 Sharon A. Jones, PhD, P.E. (CA), BCEE, Dean
"Our focus is to prepare engineers and computer scientists to have impact. You are prepared to tackle these complex socio-technical challenges because your program of study includes both the technical fundamentals as well as the breadth of the liberal arts, and faculty and staff who are dedicated to providing you with the best education possible. We are Shiley Proud!"