Shiley School of Engineering
Engineering for Impact
The Shiley School of Engineering prepares engineers and computer scientists to solve technical problems that affect society. The Shiley School offers undergraduate degrees in civil, electrical, and mechanical engineering, as well as computer science. Graduate degrees are offered in engineering and biomedical engineering. Coursework and projects emphasize teamwork, experimentation, and innovation integrated with theory, analysis, and design to prepare students to become technological leaders in the 21st century.
What can Shiley School students get involved with?
...and the list goes on!
Shiley School of Engineering Capstone Projects
Biomedical engineering students partner with BIOTRONIK on anatomical heart device
With offices in more than 100 countries, BIOTRONIK is a global leader in developing innovative medical technologies to support cardiovascular and endovascular health. Fortunately, for University of Portland students, one office is located just outside the city of Portland and company engineers Eric Austin and Habib Homayoun '79 BSEE, '81 MSEE, agreed to sponsor capstone projects with the Shiley School of Engineering.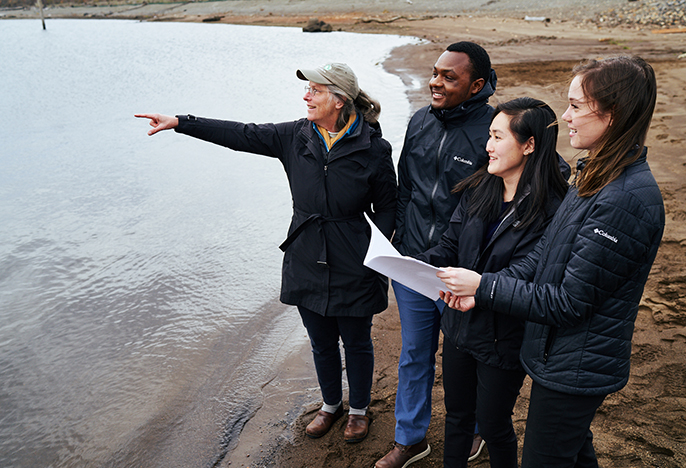 Engineering students team up with The Nature Conservancy
U.S. Highway 101 is world-renowned as a scenic marvel situated close to the Oregon coast, wending its way some 300 miles between the north and south boundaries of Oregon. But that scenic beauty comes at a cost: 101 crosses at least 14 coastal river estuaries on fill, not bridges, disrupting salmon runs, bird migration, and natural water flow.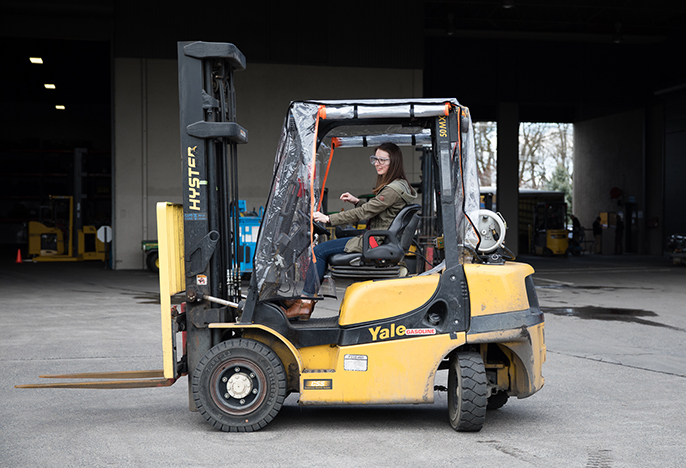 Shiley School of Engineering students work with Hyster-Yale Group on forklift steering designs
Hyster-Yale Group design engineer Jimmy Anderson '14 is working with mechanical engineering students to develop an alternative steering design for forklifts. The team hopes to create a smaller and less obtrusive steering wheel.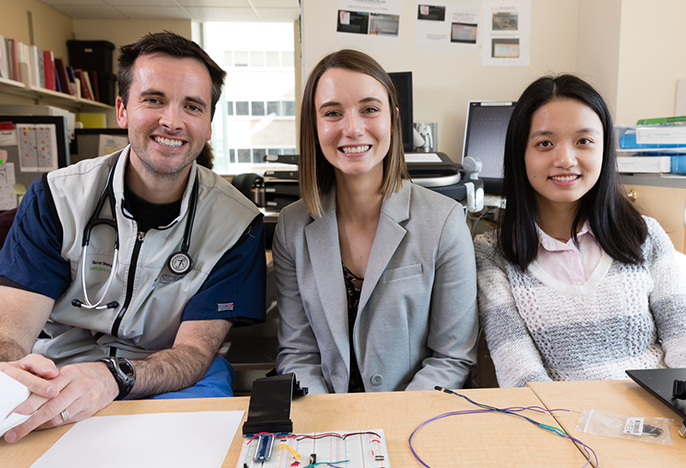 Biomedical engineering students develop clinical innovations in OHSU partnership
At Oregon Health & Science University, Dr. John Ma, chair of emergency medicine, is the co-founder with co-directors Dr. David Sheridan ('04, Biology) and Dr. Matt Hansen, of IDEA EM, a team of emergency medical physicians tasked with developing clinically relevant, and eventually commercial, medical innovations.
Shiley School of Engineering partners with Tektronix on geolocation project
Three electrical engineering students have teamed with Tektronix for their senior design project. With guidance from Tektronix principal engineer Kyle Bernard '85 and electrical engineering professor Joe Ho beck, the team is working to locate a transmitter near the University's campus using Tektronix RSA500 devices.