Student Clubs
National Engineering Societies

:
American Society of Civil Engineers (ASCE)
National professional society dedicated to the fundamentals of civil engineering.
Association for Computing Machinery (ACM)
Oldest professional organization for software professionals.
Biomedical Engineering Club
BME Club consists of two organizations: 

Biomedical Engineering Society (BMES)
Comprised of STEM students who share a common interest in using biomedical sciences to advance human health and well-being.
Engineering World Health (EWH)
Improves the quality of health care in hospitals in the developing world by installing, building and maintaining medical equipment.

Institute of Electrical and Electronic Engineers (IEEE)
International non-profit technical association dedicated to promoting the engineering process for electrical, electronic, and information technologies and sciences.
Mechanical Engineering Student Association For students interested in mechanical engineering.  There are four professional societies that ME majors typically join:

American Society of Mechanical Engineers (ASME)
Enhances the education of mechanical engineering students and provides a social setting for its members.
Society of Automotive Engineers (SAE)
Provides opportunities to gain broader insight into the transportation fields within the engineering profession.
American Society of Heating, Refrigerating, and Air-Conditioning Engineers (ASHRAE)
The University of Portland has a student branch of ASHRAE.  The objectives of the branch are: the advancement of the sciences of heating, refrigerating, and air-conditioning engineering, the education of members through lectures, demonstrations, and publications, the rendition of career guidance to students, and the encouragement of scientific research.
American Society for Metals (ASM)
Provides opportunities to gain broader insight into engineered materials and processes.
Student Interest Clubs:
Student Interest Groups:

League of Inventors
Provides opportunities to explore the experience of turning ideas into products by pursuing hands-on design projects.
Mobile App Development Club
Educates students on development of mobile applications for Android, iOS and Windows platforms. Focuses on creating new mobile apps and bettering existing apps.
Robotics Club
Multidisciplinary engineering and computer science club that explores the capabilities of autonomous and remote-controlled robotics.
Students for the Exploration & Development of Space (SEDS)
SEDS provides opportunities and projects to students of any major who have an interest in space and astronomy.
STEM Outreach Activities & Resources (SOAR)
The STEM program is for students interested in science, technology, engineering and mathematics. The SOAR club's mission is to strengthen STEM education in pre-school to high school settings.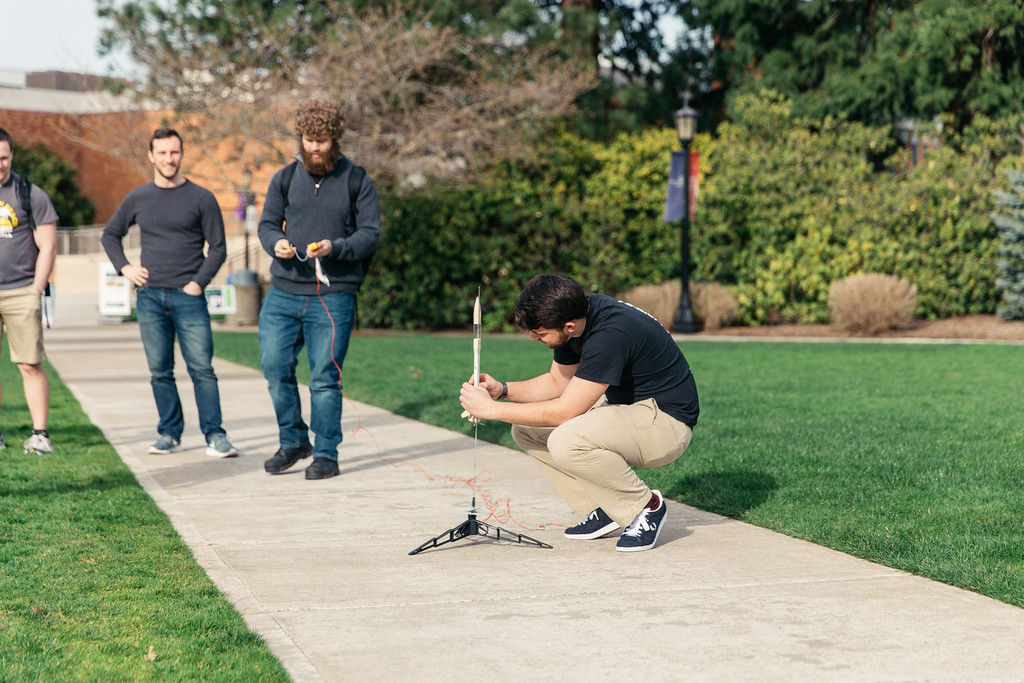 